I am linking up with
Coco
,
Deborah
, and
Lynda
for the February edition of Coffee Talk.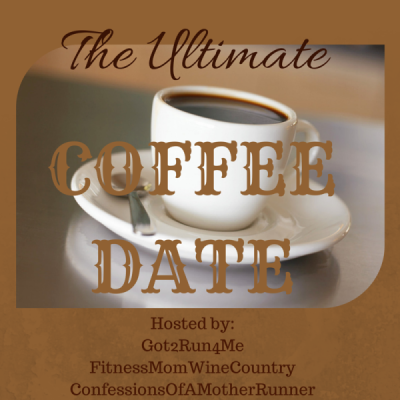 This link-up asks: "If we were having [insert choice of beverage here] together, I would tell you..."
Buckle up, folks! I am so excited for a chance to catch up!
Over my tall glass of orange juice, here are a few things I would share:
I am going all in on another Rock N Roll 3-Pack Tour Pass this year.
This came out of nowhere!
My best friend, Vanitha, moved to DC a few months ago. She recently joined a drumline, and it turns out her group might be performing at Rock N Roll DC! So cool!!!
Since V will likely be at the race, she asked if I was thinking about running the DC Half Marathon again this year. Initially, I wasn't.
Later, just for giggles, I started looking at my work/training schedule and airfare. Lo and behold, everything would fall together perfectly. Completely perfectly. Who am I to say no when the universe paves the way?
Oh yeah, I am going for it! Rock N Roll DC, here I come! (Again!) It will be awesome to catch up with V and other friends/family that weekend.
Rocking the ever-classic, yet understatedly stylish pre-race garbage bag dress at DC last year.
The course does have a few hills. I am super pumped to see how I feel this year after finally putting forth some decent hillwork. What a difference a year makes, eh?
Since DC is only about a month away, registration rates are very high right now. Therefore, the 3-Pack Tour Pass makes sense financially to lock in set race fees. I am more than happy to run RnR Chicago again this year for my second race, and there is ample time to select a third race.
Maybe this will FINALLY be the year I run RnR Las Vegas? Or maybe Vancouver or Montreal? There are so many choices!
Next, speaking of travel destinations...
I've got a majorly themed vacation coming up soon.
I mentioned before that Adam and I are going on a cruise at the end of this month. Today I'm going to spill some beans about the event.
The cruise is a birthday present to Adam. Why, you ask? Because this particular cruise is a specially-themed cruise for Pittsburgh sports fans - and Adam is one of the most fanatical you'll ever find.
Adam and I at the Pittsburgh Steelers Fan Blitz at Heinz Field a few years ago
Approximately 30 current and former players from the Pittsburgh Steelers, Penguins, and Pirates are going to be on board the cruise interacting and hanging out with all the attendees. There will be all kinds of fan-friendly activities, plus Pittsburgh-themed food, drink, and entertainment. In prior years, fans with Pittsburgh roots or connections have attended from all around the globe.
Basically, it's going to be the most ginormous floating sports fan convention and party anyone can ever imagine!!!
Adam misses his hometown very much and he loves his sports teams like no other. This cruise is going to be epic for him. I am super excited!
Not to mention, I've got some epicness of my own coming up aboard the cruise...
I will be going into serious beast mode (for a few hours).
I've talked a lot about how through Adam's influence, I like all of the Pittsburgh sports teams in addition to my Chicago teams.
One of my all-time favorite Pittsburgh Steelers players is James Harrison.
As you can see in the above picture, I wear his #92 jersey.
James is going to be aboard the cruise. There are all kinds of onboard opportunities to hang out with players, and James is offering folks the opportunity to
work out with him
. No experience or qualifications necessary. It was open to anyone.
As you can probably glean from his picture, James is an absolute powerhouse. The man's biceps are bigger than my thighs. He regularly posts videos showing him lifting incomprehensible amounts of weight. Here is an example:
Are you kidding me?
How many times does anyone get the chance to work out with an NFL All-Pro linebacker??? Who am I to turn down an opportunity like this when the ocean paves the way?
You guessed it. I have signed on up!
Yes, I will look like this:
For this opportunity, I am okay with that!
Heaven knows that I very well may be the only woman among a crowd of meatheads. Yes, I am a little nervous. But in all sincerity, I really do want to learn more about strength-training. There's no better way to do so than to learn from one of the very, very, VERY best.
And finally...
Since it's Super Bowl Sunday and Peyton Manning is playing, I can't resist sharing this hilarious video of the Manning brothers from a few years ago. No reason other than it makes me giggle:
Happy Sunday, everyone!